Applications
In-Flight Entertainment & Cabin Management Systems
IFE & CMS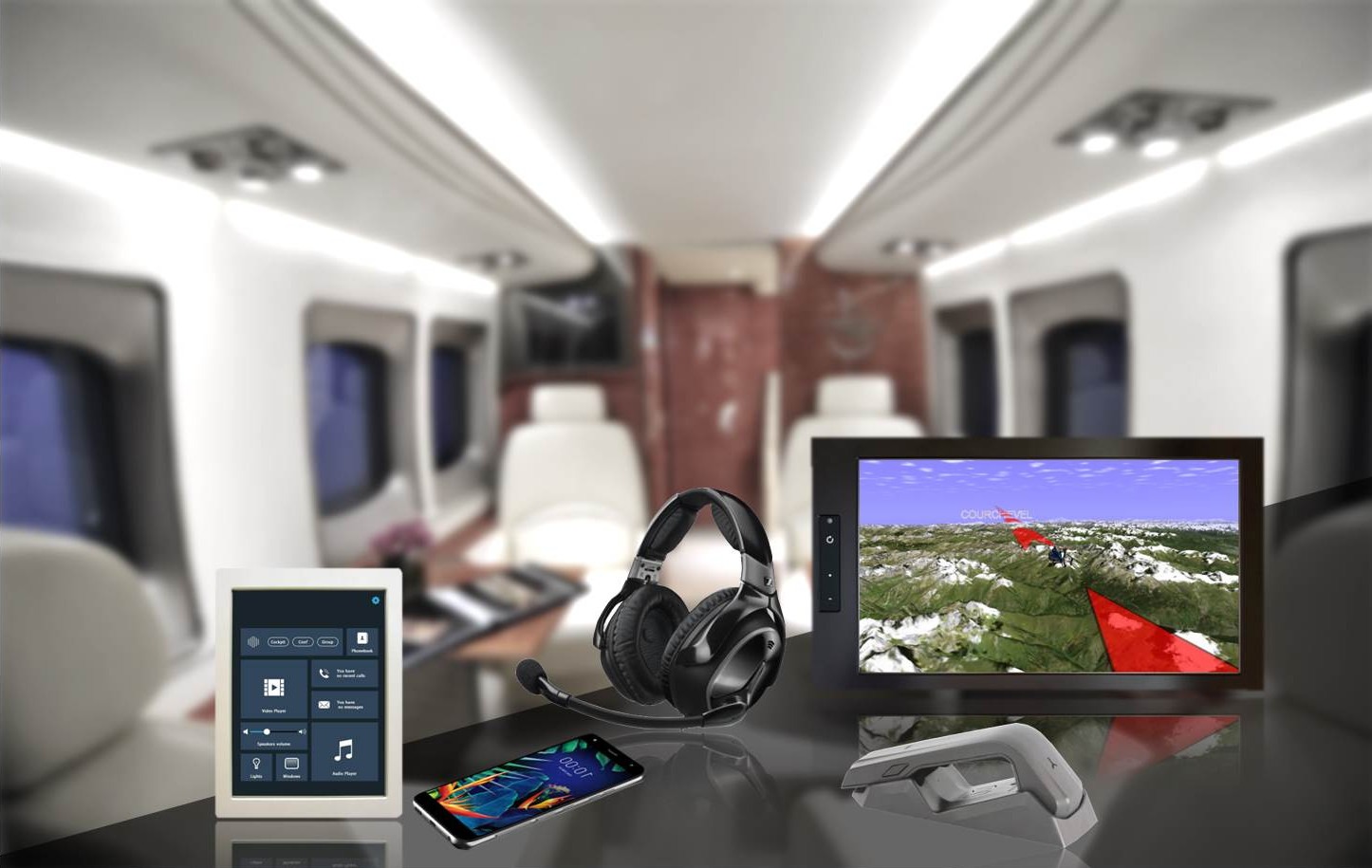 Nous offrons une gamme unique de solutions personnalisables pour le divertissement en vol (IFE, In-Flight Entertainment) et le contrôle de la cabine (CMS, Cabin Management System).
Notre architecture électronique modulaire iCan System®, associée à nos solutions audio, d'affichage et de téléphonie permettent de construire votre solution sur mesure adaptée au milieu aéronautique et avionique. Toutes les fonctionnalités de divertissement en vol et de contrôle de la cabine peuvent être accessibles du bout des doigts sur un écran tactile, un smartphone ou une tablette : audioconférence sans fil, films, musique, messagerie, ambiance lumineuse à bord, température…
Nos solutions permettent également d'offrir aux passagers tous les services liés au BYOD (Bring Your Own Device).
Le design graphique, les fonctionnalités et l'ergonomie sont optimisés avec nos clients afin de garantir aux passagers VIP une expérience utilisateur unique.
Nos produits IFE et CMS sont particulièrement adaptés aux hélicoptères VIP, hélicoptères de transport, avions d'affaires et avions gouvernementaux, tant pour des programmes neufs que dans le cadre de réaménagements de cabines.
Full IFE & CMS on H175 VIP
This VIP helicopter operates as a complement to one of the biggest yacht in the world. Full iCan System® with wireless headsets, HD screens, touch displays, handset, cabin control (electronically dimmable windows and mood lighting…)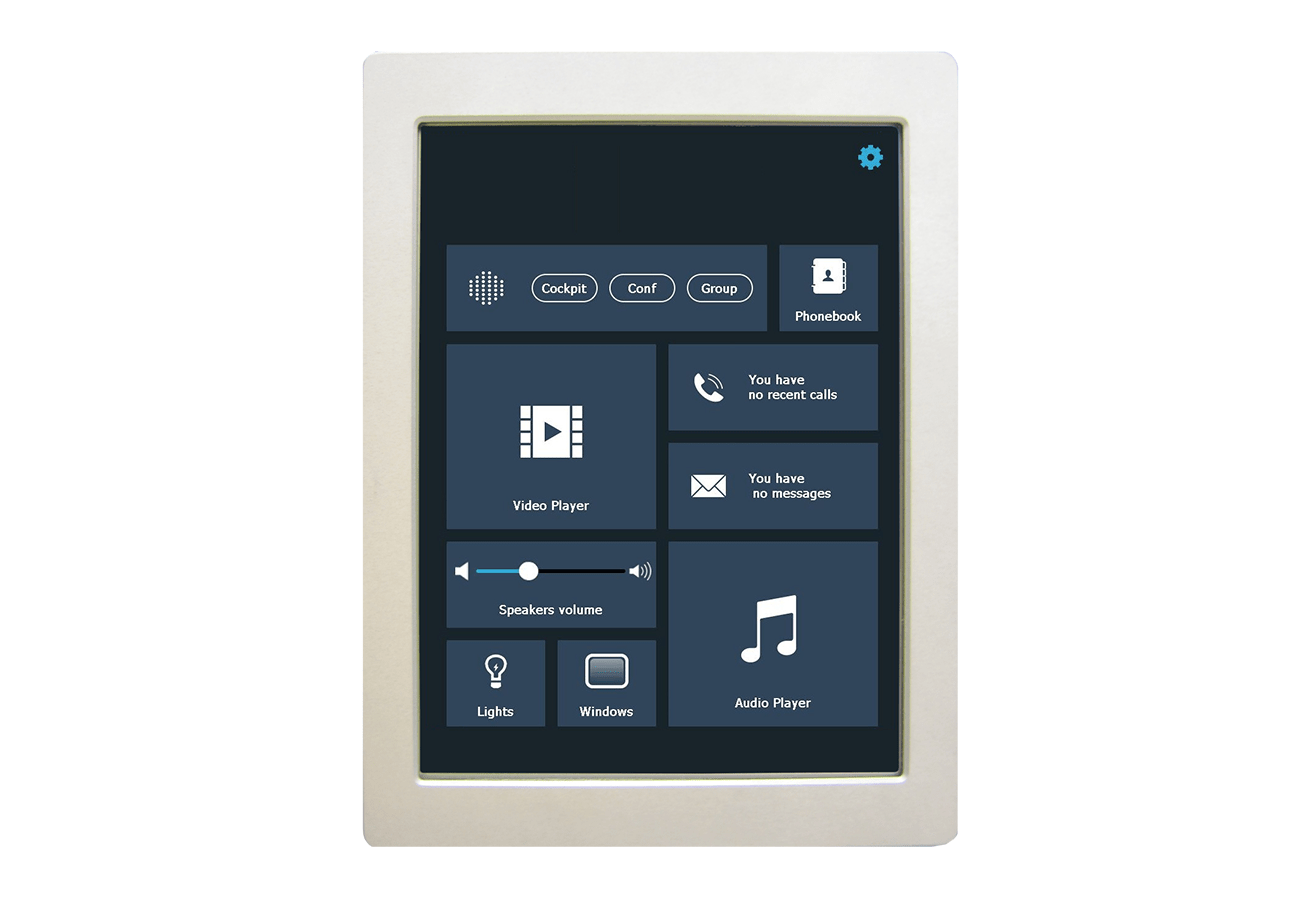 HD screen for passenger surveillance
13.3″ HD screen for passengers surveillance in the cabin, installed as a rectractable system (Airbus A320)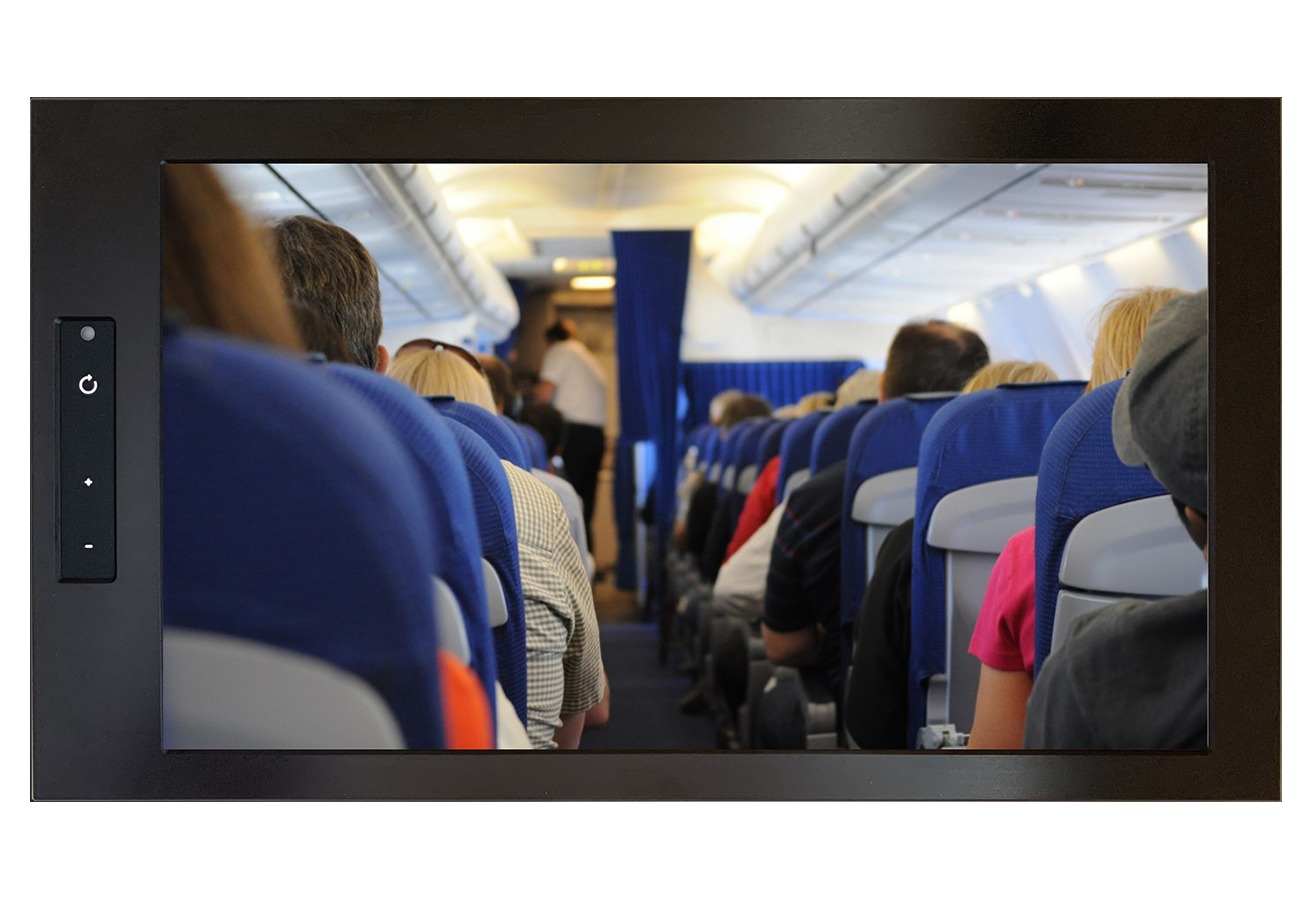 Full IFE & CMS on H225 Caracal VIP
Full iCan System® equipment for a fleet of six H225 Caracal VIP (EC725) governmental helicopters in EMEA : 7″ displays, wireless headsets and handsets, touch screens.