Design Services and Build-to-Spec
Design Services and Build-to-Spec Equipment
Illuminated Panels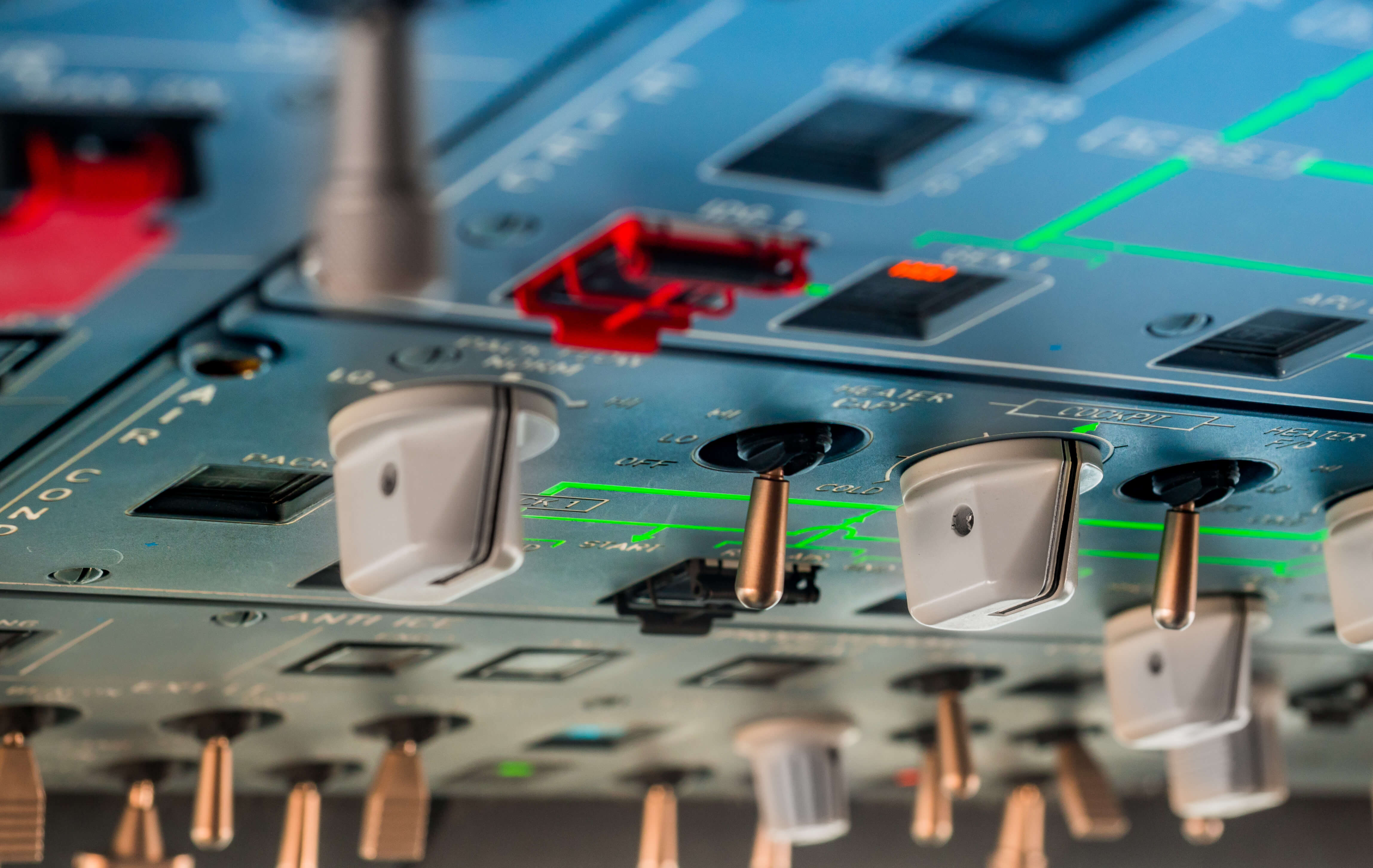 Design and manufacturing of illuminated panels for cockpit equipment in a Build-to-Spec or Build-to-Print role is historically our core activity at Oxytronic.
Indeed, for over 15 years we have supported our aerospace customers in the design and fabrication of their cockpit backlighted panels.
The unrivaled experience of our teams is complemented by a set of high-performance means in order to provide products of a very high level of quality: 3-axis machining center (PMMA, polycarbonate, etc.), laser engraving machine adapted to different types of materials, sandblaster and paint booth, CMS laying machine, video-colorimeter for global light harmonization (chrominance and luminance), spectroradiometer for radiance control (military requirement for NVIS night vision).
Our cockpit panels meet the requirements of the DO-160 standard.
Oxytronic quickly established itself as a major player in the supply of backlit front panels, with longstanding references in the most prestigious aeronautical programs:
Fixed-wing programs:

Airbus A330/A350/A380/A400M
ATR42 and ATR72
Bombardier Dash 8-Q400, CRJ700
Comac C919
Dassault Falcon 2000, Falcon 5X
Embraer Phenom 300
Irkut MC-21
Mitsubishi MRJ90
Gulfstream G280
Rotary-wing programs:

Airbus Helicopters EC225, H145, H160, Dauphin, Ecureuil, AS350, AS365
NH90
Leonardo AW189
Korea Aerospace Industry KT-1
Kamov KA-226T
Refueling Panel for ATR 72
Backlighted panel for the ATR72 refueling system.
Throttle
Throttle panel in the cockpit of the Bombardier LearJet LJ85.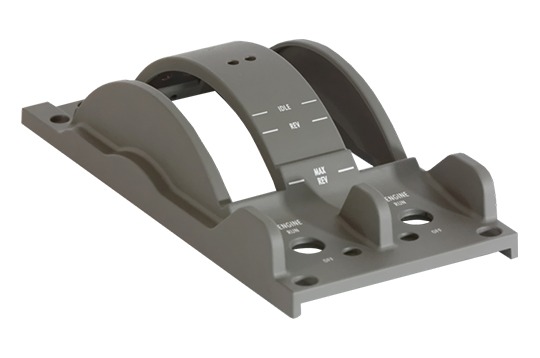 Refueling Panel for G280
Illuminated panel for the refueling system of the Gulfstream G280 business jet.