Aerospace show : Oxytronic present at AéroSud !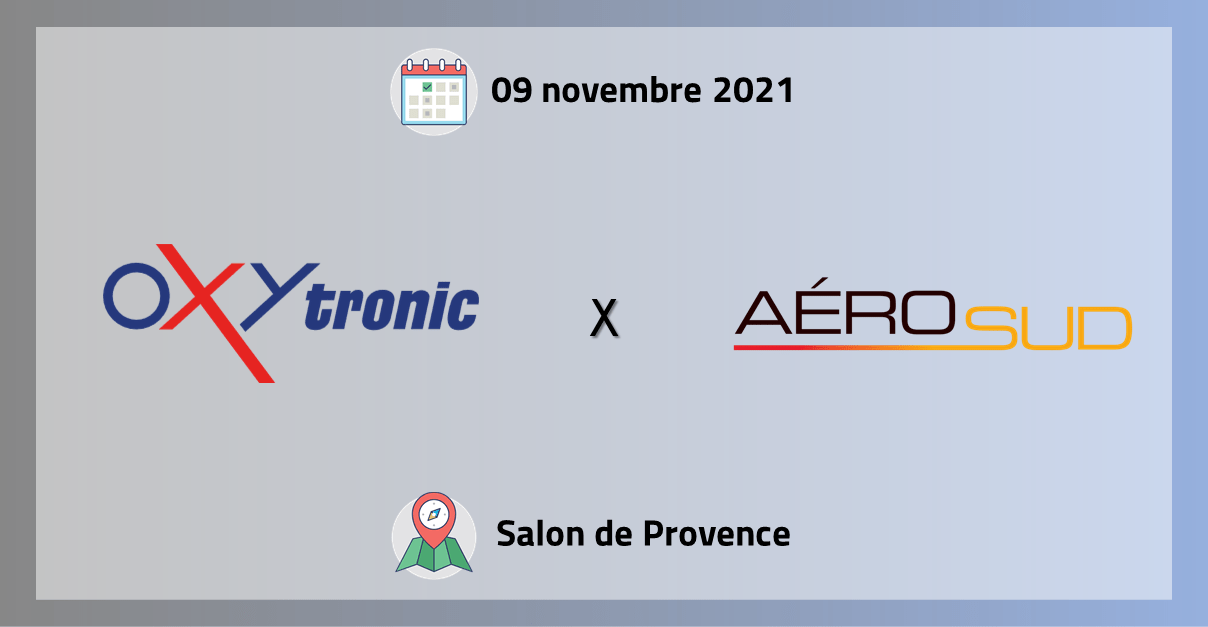 Our company Oxytronic is honored to announce that we will be present at the AéroSud exhibition on November 9th in Salon de Provence.
The South Provence-Alpes Côte d'Azur region is the 4th largest aeronautical region in France covering the following areas of excellence : light aviation, green aviation, drones, airships, helicopters and satellites.
It is also the 2nd largest military area in France with nearly 46,000 civilian and military personnel, i.e. 16% of the national workforce.
This is why the AéroSud forum will take place in the South Provence-Alpes Côte d'Azur region, on the 701 military base in Salon de Provence on November 9th.
We look forward to seeing you there !